Illegal work?
No thanks.
Gain full visibility of all companies and individuals present on your construction site with the help of digital access control.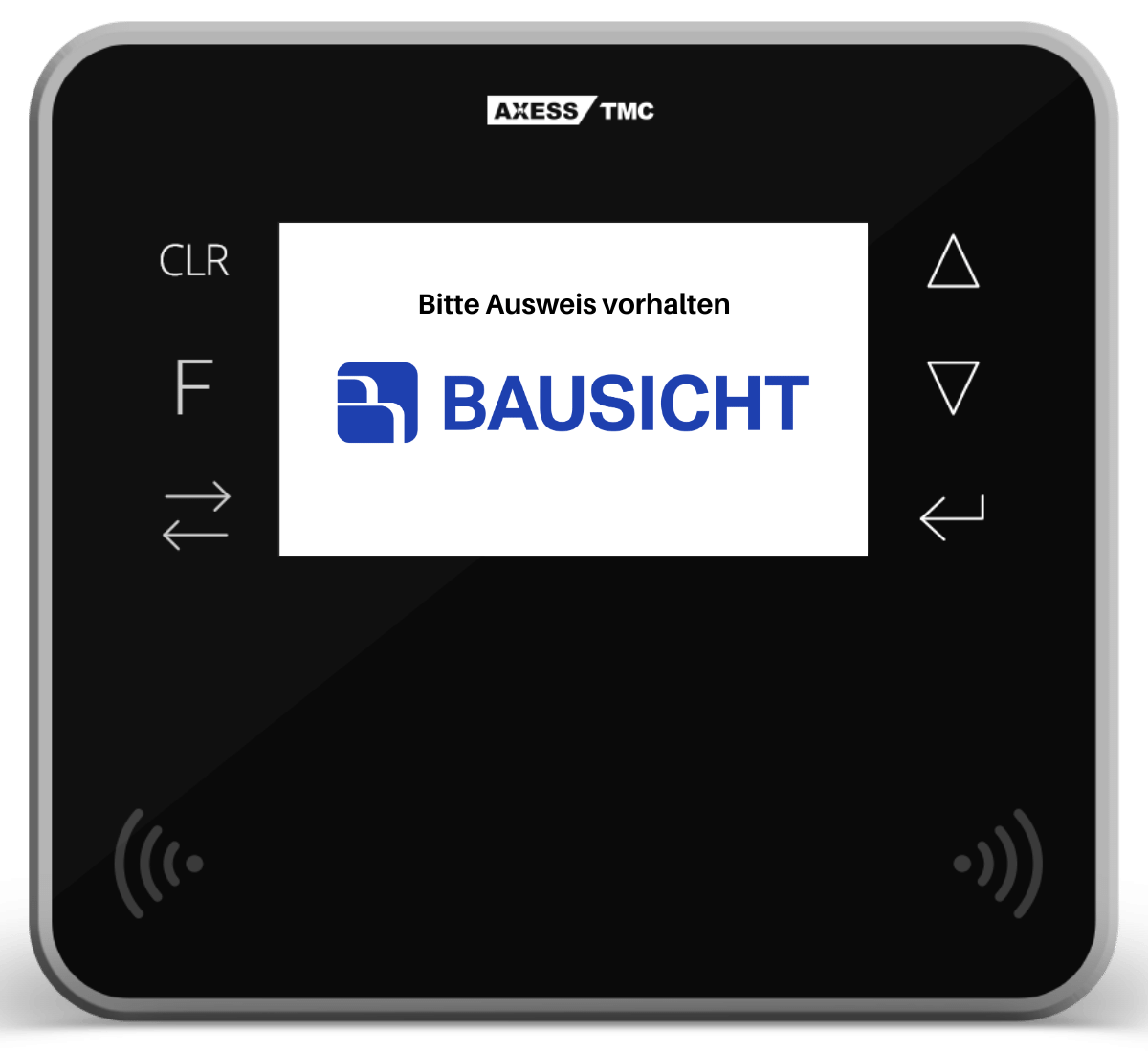 Professional Hardware
for the construction site
With our Bausicht terminal, every authorized employee can gain access to the construction site by scanning their construction site ID card at our card reader. The Bausicht terminals can easily connect and mount to most access systems (including turnstiles, doors, and gates). Each terminal is connected to our subcontractor management system and equipped with its own SIM card, allowing seamless use of the mobile network. This ensures that an internet connection is not required.
Attendance Reports
at the push of a button
Immediate provision of all attendance data is essential not only for cost control and documentation purposes, but also in the event of customs checks or fire department operations. Digital access control enables easy attendance recording. In addition, all qualifications and expertise of those present are readily available at a glance. Thanks to our data export function, attendance data can easily be transferred to your daily construction report or construction diary.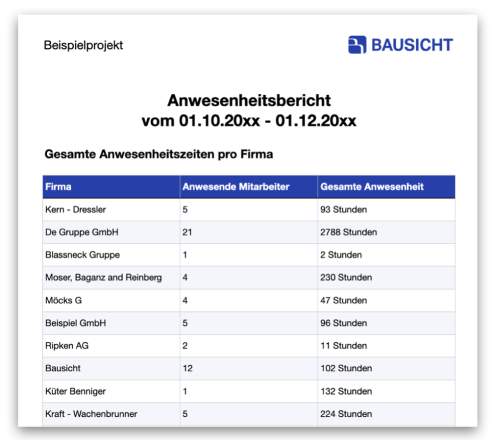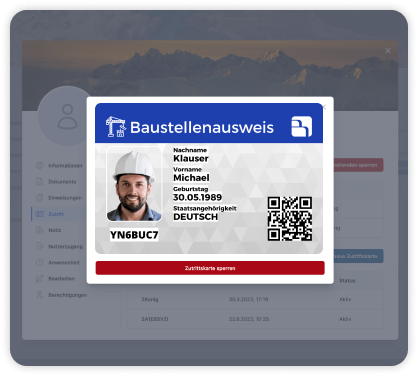 Construction Site ID Cards
with RFID chip
Individual construction site ID cards enable clear identification of incoming and outgoing individuals on your construction site. The provision of construction site ID cards is done through a quick and flexible printing process on site at the construction site. Alternatively, there is also the option to have the cards sent to you by us. In terms of design, we are happy to provide templates for selection or design individual and company-specific cards according to your wishes.
Weatherproof Hardware
Our hardware is specifically designed for construction sites and therefore has reliable and high durability.
Professional Installation
Regardless of the type of access control system, we guarantee professional installation of our terminals.
Attendance Reports
Attendance reports can easily be generated in the form of daily, weekly, or monthly reports.
Mobile Internet
Our terminals are equipped with SIM cards, eliminating the need for an internet connection.
Offline Mode
Thanks to our offline function, we guarantee seamless digital access control even during internet outages.
Construction Site ID Cards
Construction site ID cards enable clear identification of individuals. Unauthorized personnel will not have access to your project.
Goodbye Paper Chaos.
Hello Bausicht.